SISTERS AT ARMS
Released 9/29/03
$10.00Add to Cart
Very few people still dare to venture inside the City. Within that ruined metropolis, law is long forgotten and security is a thing of the past. The only remaining occupants are the Cadres, who battle each other incessantly for dominance. The girls of the Cadres are fighters, technicians, and above all experts in the arts of tickle torture. Jennifer and Kim belong to Gamma Cadre, and both have seen their share of action. But when the leader of their Cadre orders them on a particularly dangerous and ticklish assignment, what lies in store for them?
Item Features
E-novella By Kunzite!
42,000 + words!
4 Story Illustrations By Cagri!
Cover Art by Cagri!
f/f tickling!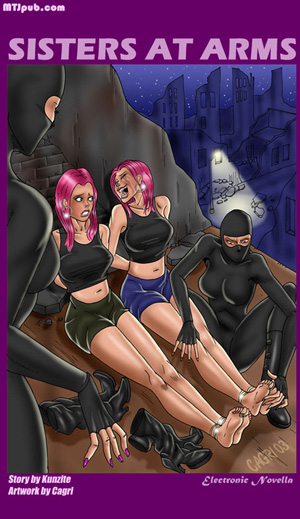 SISTERS AT ARMS Cover
$10.00Add to Cart