Bounce Chix Origins I
Released 6/24/09
$15.00Add to Cart
VIEW FORUM FEEDBACK ON THIS PUBLICATION!
The universe is perched precariously on the precipice of complete destruction!
But what else is new, eh?
In order to save the future, you will have to relive the past and experience the greatest chronicle in the history of your species.
Epic space opera science fiction meets a world of erotic tickle torture when you travel back to join the Bounce Chix for their first incredible adventure. Abducted by a tremendously tender alien race, three heroic hotties must prevent eminent invasion from the Evil Tickle Monsters from Outer Space!
On a doomed ship, hurtling through the cosmos you must come aboard with Andi, Hailey, Jane, Sergeant Dusty, Officer Slither, Thompson the Love Bot, and many others, as they face off against fiendish space pirates and their merciless torture techniques, an army of feathery-tentacled robotic menaces, renegade sizzling sultry alien outlaws, and a ruthless alien tickle monster who hunts them all one by one.
Will three beautiful college students be able to rise to the ultimate challenge?
Will they be able to escape the wicked tickling terrors that pursue them?
And will they survive long enough to save all of existence from the approaching darkness?
Go back to the beginning to experience the smoldering passion, the fantastic action, the jaw-dropping hotness, the torrid tickling, and the unsurpassable origins of the mighty heroes of Spadra.
New enemies await in the shadows, and new friends will stand by your side when you join these three hot gals as they fight to save our universe, change the world, and become greater than any ordinary hero. They will become the Bounce Chix.
Item Features
10 sizzling tickle pin-up illustrations (including cover)
A bonus tickle pin-up page by Scavenger
A 53,000+ word epic sci-fi tickle novel
Written, drawn and inked by Bandito
Outstanding colors by White Lotus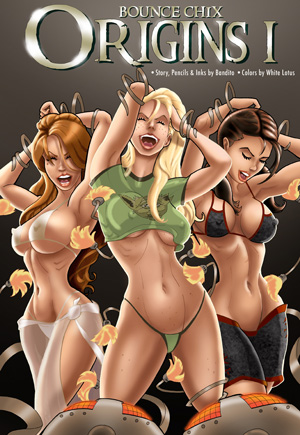 Bounce Chix Origins I Cover
Visit the creator's site!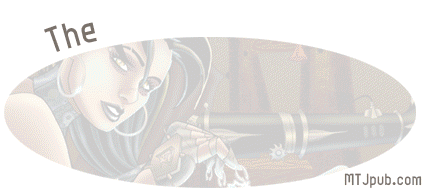 $15.00Add to Cart