Snail Shell's GALLERY OF LAUGHTER #1
Released 12/3/09
$12.00Add to Cart
Popular tickling community artist Snail Shell makes his debut at MTJ Publishing with this superb collection of tickling art that will equally please fans of upper-body and barefoot tickling.
This volume offers 12 pin-ups + Cover and presents a wide variety of tickling scenarios that will delight aficionados of tickling art.
Item Features
12 PIN-UPS + cover!
Artist Notes!
Barefoot & Upper body Tickling!
F/F Tickling!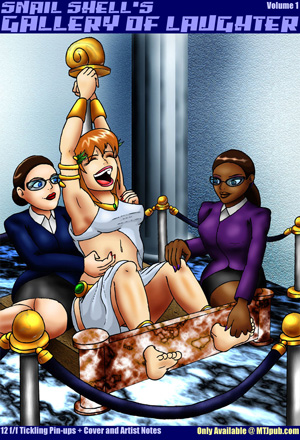 Snail Shell's GALLERY OF LAUGHTER #1 Cover
$12.00Add to Cart