ANABELLE #2 (mini-series)
Released 6/21/11
SALE! $10.00$8.00Add to Cart
VIEW FORUM FEEDBACK ON THIS PUBLICATION!
The Clown Guy transforms Anabelle into his assistant and together they set out to find the elusive Yoly. Unfortunately for Yoly's friends and associates, merciless tickle torture await any who dare try to keep Yoly's whereabouts from the fiendish pair.
Anabelle made her first appearance in the YOLY VALENTINE SPECIAL 2011 and now returns in this special mini-series.
Item Features
10 Full-Color Pages + Cover!
25+ Comic Panels!
f/f tickling with some f/m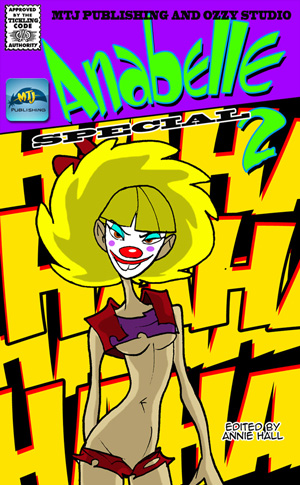 ANABELLE #2 (mini-series) Cover
SALE! $10.00$8.00Add to Cart