MARY ARCADIA #3
10/17/17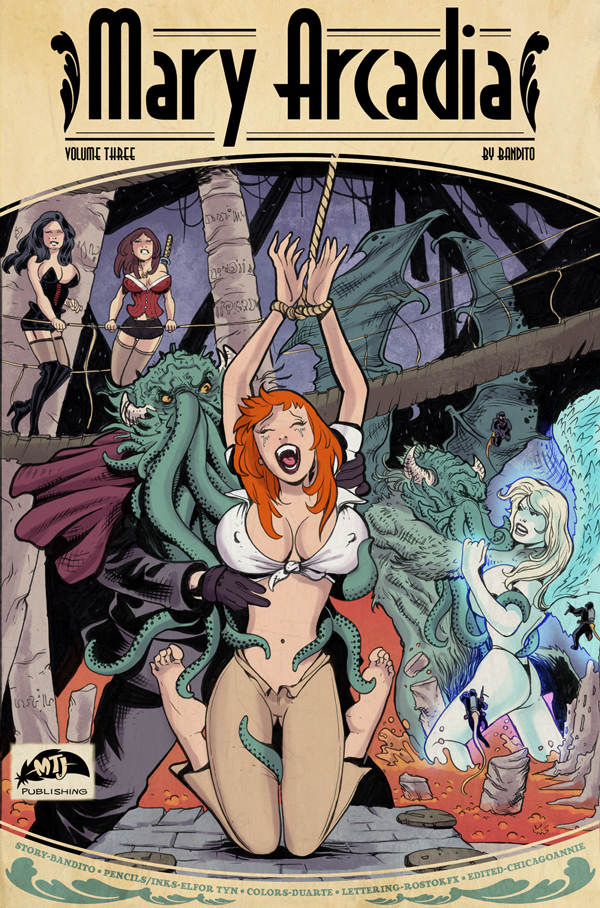 13 ADVENTUROUSLY ticklish pages!
59 horrendously hot tickling panels!
Story by Bandito with Art by Elfor-Tyn
After our carrot-haired heroine has been hijacked by the horrendous harbinger of cultish Cthulhu craziness known as General Albrecht, the mighty Ming and dastardly dominatrix Donna Drakovitz have mounted a daring mountain rescue to a remote Yahkte temple in Tibet!
More Info$16.00Add to Cart
Vamp Records #3
10/10/17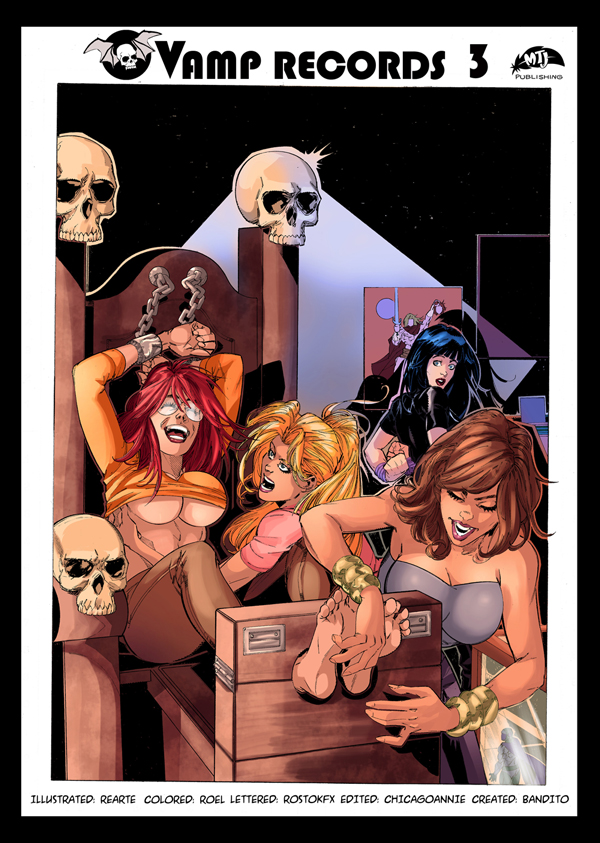 6 Beautiful Torturous Tickling Pages + Cover!
24 Wickedly Ticklish Panels!
Story by Bandito with Art by Rearte
Poor sexy, gothy Val has recently been outed by her evil tickling rivals, Crystal and Brandy. They stumbled upon her TERRIBLE TICKLISH SECRET and her life has been in the gnarliest kinda disarray ever since! She almost destroyed the Hard Rock section of the store in a ticklish explosion. She, like, totally mangled the most bitchin guitar ever in the throes of sensitive desperation. Her life is a major drag.
More Info$9.00Add to Cart