THE FEET STAY IN THE PICTURE
Released 7/28/08
$14.00Add to Cart
Loni Legend is the queen of internet nylon tickling, and she means to stay there! Through the magic of MTJ Publications, you get to sit in on a brainstorming session between the uber-hot Loni Legend and her three writers, Dom, Morrie and Irv, as they come up with new and interesting scenarios for the hottest nylon foot-tickling model around! No boring set-up sequences, just the "money shots" on several different stories!
See Loni Legend as:
A nurse!
A secretary!
A magician's assistant!
A policewoman!
And lots more, all with lots and lots of nylon foot tickling! Plus an ending you won't see coming!
Item Features
12 Full Color Pages!
40+ Comic Panels!
Nylon Foot Tickling!
M/F Tickling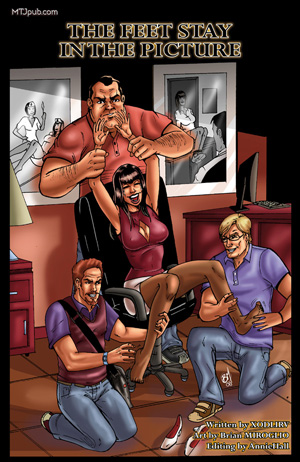 THE FEET STAY IN THE PICTURE Cover
$14.00Add to Cart